How can travel be without adding a vast nomad experience?
Get your adrenaline pumping with a one-of-a-kind trip!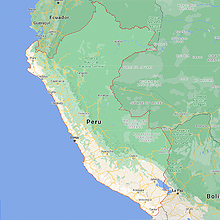 Suggested period to travel:
May – September
Peru
Peru is a country in South America that's home to a section of the Amazon rainforest and Machu Picchu, an ancient Incan city high in the Andes mountains. The region around Machu Picchu, including the Sacred Valley, Inca Trail and colonial city of Cusco, is rich in archaeological sites. On Peru's arid Pacific coast is Lima, the capital, with a preserved colonial center and important collections of pre-Columbian art.
Machu Picchu's panoramic views and mysterious stone walls are worth a plane ticket to Peru alone, but the country has more to offer than just Incan ruins. Once you cross that major item off your bucket list, head toward the country's national parks, lakes, and deserts for even more, less-crowded activities.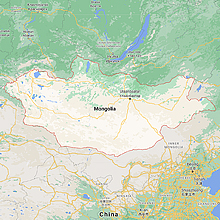 Suggested period to travel:
May - August
Mongolia
Mongolia is a perfect place to immerse yourself in a breathtaking view of the mountains on the day and the glimmer of the stars at night. A planet on its own, Mongolia is home to the yurt. This is the traditional way of dwelling for nomadic families while they move.
Experience a lifetime adventure, glamping in modernised version of a yurt. Visit Mongolia's unexplored locations which offer cultural experiences along with scenic natural features.
Suggested period to travel:
October – April
Egypt
Welcome to the Land of Mysterious Pyramid...
Egypt has one of the longest histories of any country, tracing its heritage along the Nile Delta back to the 6th–4th millennia BCE. Considered a cradle of civilisation, Ancient Egypt saw some of the earliest developments of writing, agriculture, urbanisation, organised religion and central government.
Iconic monuments such as the Giza Necropolis and its Great Sphinx, as well the ruins of Memphis, Thebes, Karnak, and the Valley of the Kings, reflect this legacy and remain a significant focus of scientific and popular interest.