How can travel be without your own ME time?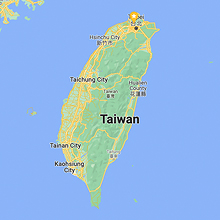 Suggested period to travel:
Whole Year Round
Taiwan
Beautiful scenery and hospitable people are in all corners of Taiwan, from north to south. We are sure you will find something enjoyable on these islands!
From bar hopping in Taipei, to attending a concert in Kaohsiung, to tanning yourself at Kenting, to taking a train ride up to Yangmingshan, there are bound to have something that suit, just for you! Not to forget, the endless night markets to fulfil your shopping and eating urge.