How can travel be without some leisure sport?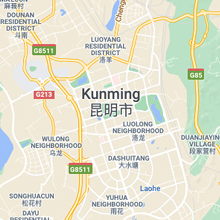 Suggested period to travel:
Whole Year Round
Kunming, China
Golfer enthusiastic can find many world-class golf courses in China. Kunming, the capital of Yunnan Province, is known as 'the City of Eternal Spring' for its pleasant climate all year long.
Spring City Golf & Lake Resort, set against the backdrop of Yang Zonghai Lake, is voted one of the best golf courses in China, comprising two challenging 18-holes championship golf courses, just a 40-minute drive from the city center of Kunming.