How can travel be without the once in a lifetime safari experience?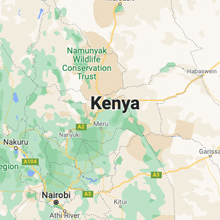 Suggested period to travel:
May - October
Kenya, Africa
Kenya, a country in East Africa, is where you find Nairobi National Park, Kenya's first national park. Visitors can get a chance to see a diverse range of animals in the safari. It's also home to wildlife like lions, elephants and rhinos.
Also visit the Maasai Mara Reserve, known for its annual wildebeest migrations, and Amboseli National Park, offering views of Tanzania's 5,895m Mt. Kilimanjaro.